Looking to renovate your backyard but not sure where to start? While browsing Pinterest and Instagram can be helpful, it's easy to feel overwhelmed without a clear vision. Luckily, our expert Landscape Designers have shared their top 5 landscape design trends of 2023 to inspire your outdoor space transformation.
1. Outdoor Living Rooms
Think beyond traditional sunrooms and three-season rooms. Our designers believe an outdoor living room doesn't need walls, windows, or screens. Instead, our approach is to create purposeful spaces based on the functions they serve, such as grilling, dining, lounging, and more. By using design elements like strategic plantings and outdoor structures, you can create a sense of enclosure without sacrificing the open-concept design. Our team can help you bring your backyard oasis to life with custom spaces tailored to your needs.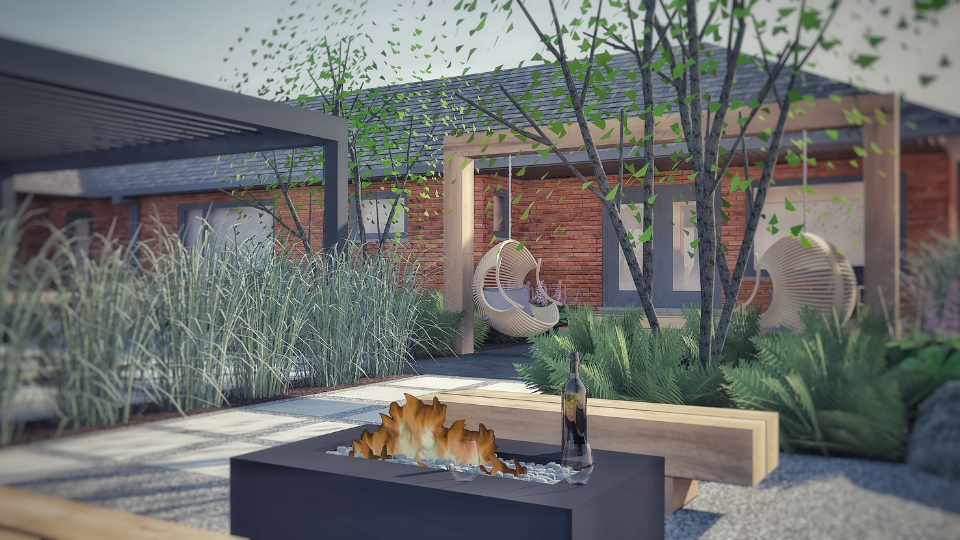 2. Plunge Pools
A plunge pool is a smaller version of a standard inground pool, making it a budget-friendly option for small backyards. Although these pools are usually only one depth level, there are many options for customization with features like custom seating, steps, benches, and slopes. Additionally, a plunge pool can double as a spa, allowing you to enjoy a relaxing outdoor experience year-round. It's perfect for busy homeowners who want to enjoy the luxury of a pool without the high maintenance.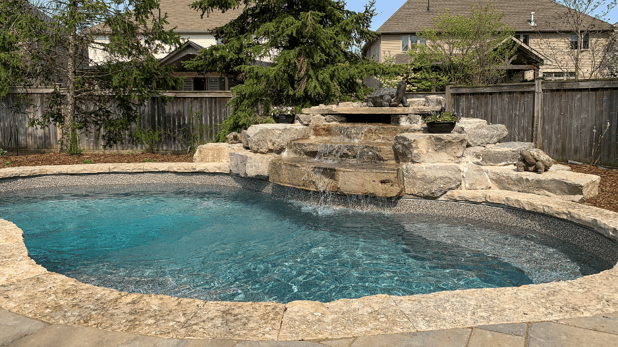 3. Large Format Pavers, Warm Tones, & Textured Stone
When it comes to choosing paving stones for your backyard, the options are limitless. In recent years, large-format pavers have been popular, and this trend is expected to continue in 2023. Warm tones and textured stone are also making a comeback. Homeowners are looking to add a touch of warmth to their modern outdoor living spaces with textured elements that add depth and dimension to the space.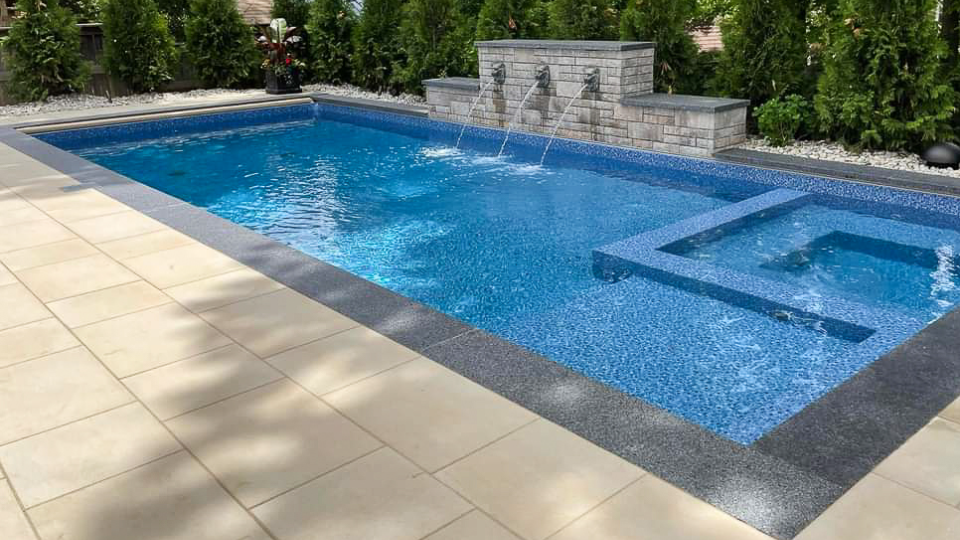 4. Gas Fire Features
Adding warmth to your outdoor living space is a must, and a gas fire feature is the perfect solution. Gas fire features are smokeless and instant, meaning you don't need to chop any wood before starting a fire and you won't leave your backyard smelling like one either! Plus, you can put them virtually anywhere you want, and the flame level is adjustable.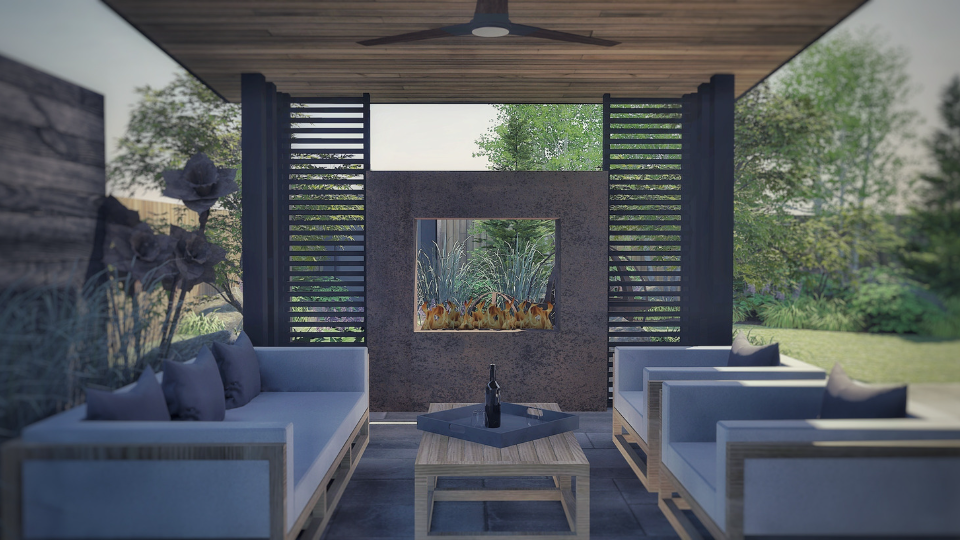 5. Sustainable, Long-Lasting Materials
Investing in sustainable, long-lasting materials is a trend that's gaining traction for many homeowners in 2023. Composite decking and hardwood lumber (also known as IPE lumber) are popular choices for their durability and resistance to water, UV rays, insects, and weather damage. These options tend to come at a premium but substantially reduce your lifetime costs. Interlocking stone is another option to consider as it's easier to repair and less likely to crack than concrete.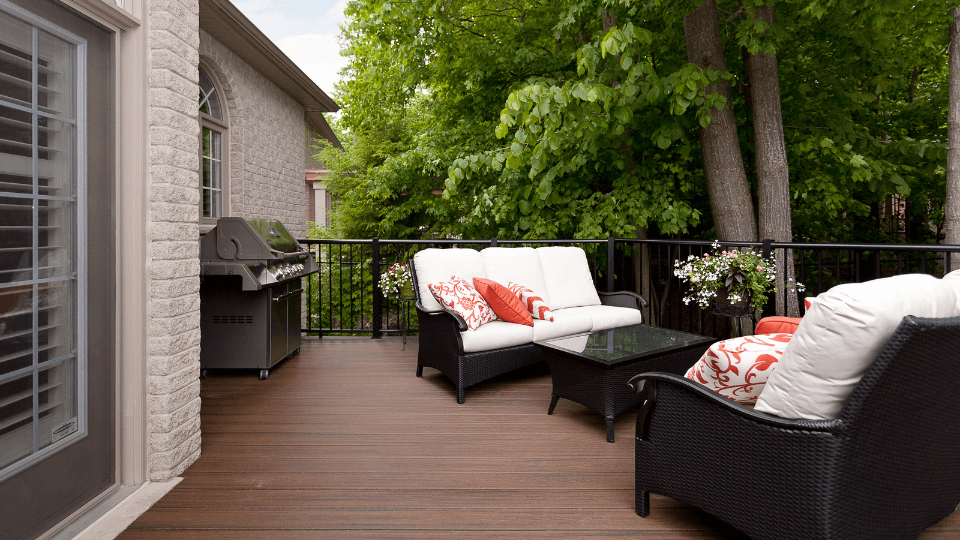 Ready to transform your backyard into the ultimate outdoor living space? Contact our team to get started!