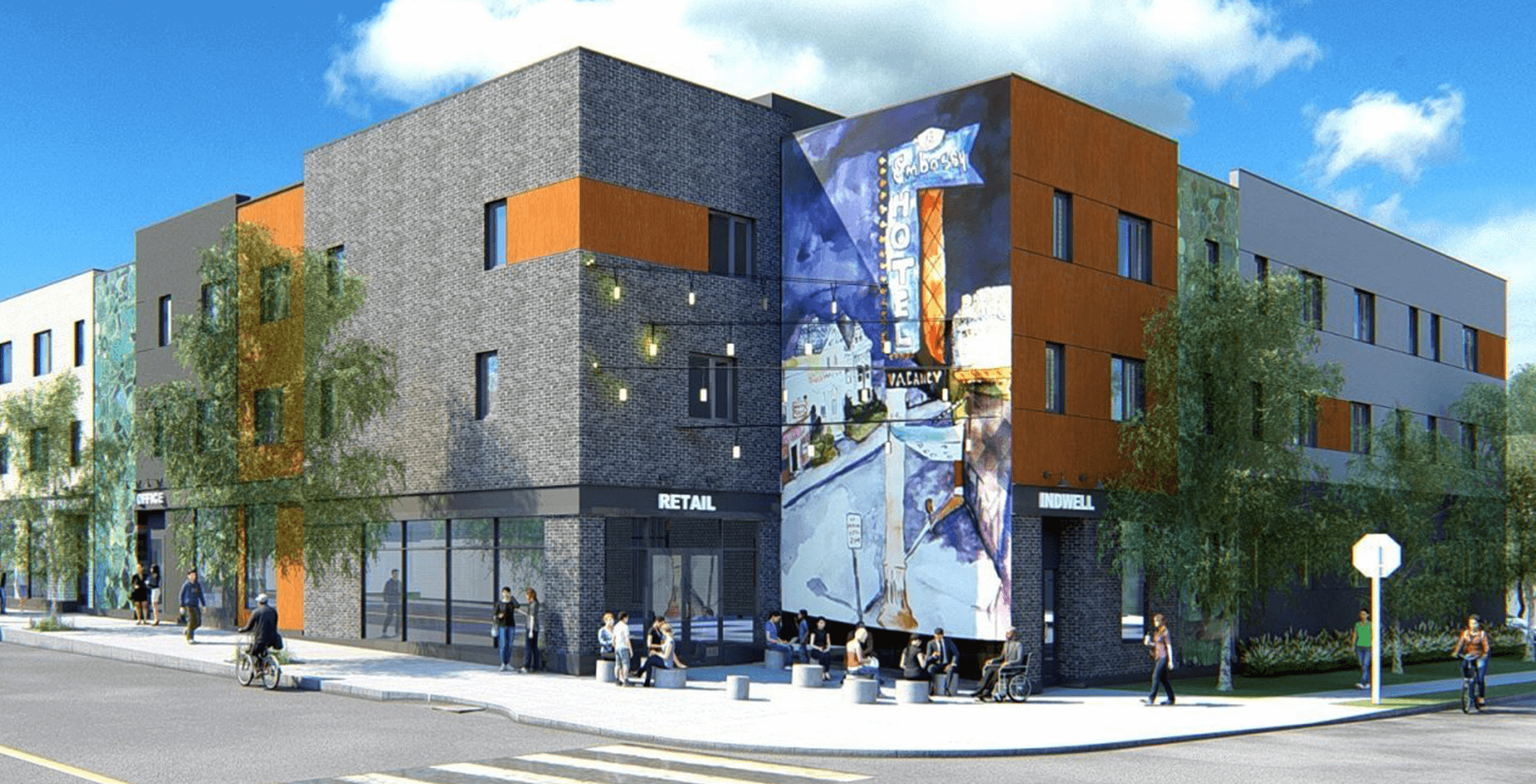 For over 35 Years TLC has been servicing London and the many communities we share in it. As a part of this city, we are proud to have the opportunity to give back by donating our time and resources to assist the communities in London that need it most.
Each year, we help deliver your kind donations to the Food Bank for their annual Food Drive and during Christmas, our team of volunteer Santa's fill their carts with toys and gifts for the local Salvation Army (See our Santa's from 2019).
As members of this community, we want to see it grow and thrive – and we believe the best way to do this is by helping the people in our communities who need it most.
As such, TLC Landscaping is helping to build awareness and funding for the proposed Embassy Commons project by Indwell – to be located on the site of the former Embassy Hotel, for those of you who remember it before burning down in 2009.

We are passionate about the goals and mission behind the project and encourage you to read more about Indwell Supportive Housing. Their focus on long-term and sustainable combined with the on-site support staff has helped hundreds access quality, affordable independent housing.
Our goal is to raise $500 000 and we are well underway with $200 000 already donated over the next three years. We will continue to fundraise and support Indwell and hope you can also take some time to see the impact Supportive Housing such as Embassy Commons has on the lives of their residents.
We look forward to continuing to doing our part in helping our community be the best place it can for everyone who also calls London – home.
🔖 Read more from this CBC Article: Old Embassy Hotel site poised to become 72 affordable housing units
👉 Donate directly to the Embassy Commons Project